FDL Divisions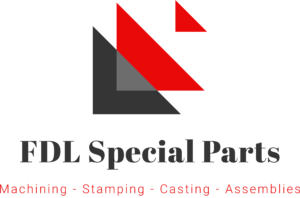 FDL at a Glance
Value added component manufacturer and distributor of Fasteners, Trailer Components and Special Parts
We like to tell our customers "Get ready to be impressed".  FDL has a habit of creating a customer experience that exceeds even the toughest expectations.  We build high quality, highly engineered parts using lean processes and systems that create value for our customers.  We sell over a billion parts each year that go into countless products across dozens of industries.  FDL finds a way to be impactful with our customers allowing for long-term, mutually beneficial partnerships.  Our global footprint separates us from our competition.  We have dozens of teams placed strategically close to high quality, low cost manufacturing sites around the world that have the ability to help with engineering, quality, sourcing, and logistics services in real time.  
FDL has three major divisions that focus on different product types.  These division share corporate resources while maintaining autonomy from a sales, technical, and service standpoint.  This allows for specialization and a well trained and knowledgable staff ready to serve our customers and other stakeholders.  

FDL is still a family owned business that is run by its founder and current President and CEO Dan Long.  "We like to think of ourselves as big enough to be an impactful supplier and small enough to do it efficiently" – Dan Long.
FDL is looking to acquire talent.
  FDL looks for opportunities to do great better.  We like solving problems, helping to design better products and create solutions.  We are always looking for the best team members.  We are experiencing significant growth, so please get in tough if you feel your experience or work ethic would make an impression.
Contact FDL Today →