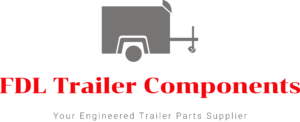 Click here for FDL Trailer Components 2.0 Catalog
Today FDL Trailer Component supplies some of the largest small and medium sized trailer makers in the USA.  Check out our catalog link above and don't worry if it is not in the catalog, because we likely are a supplier of whatever you are looking for.  Our selection of Engineered Running Gear including Axle Parts, Suspensions, Brakes are tops in the industry.  FDL also carries Body Parts, Winches, Jacks, Couplers, and Trailer Fasteners..  With locations in Chicago, IL – Elkhart, IN – Hong Kong – Shanghai, China – Kaohsiung, Taiwan – and soon to be Springfield, MO we have you covered.
Our trailer component experts are here to help you with whatever your needs are.